In the heart of Milan, The Blonde Salad (TBS) has started to write a new chapter in its history. This is where the new headquarter of TBS Crew, the company led by Chiara Ferragni, is located. The company relied on Carlo Civera to enhance its spaces with artificial semi-natural plants of the highest quality.
The venue aims to be an expression of the #Neverstops mantra, starting from the two cities that have been the setting for Chiara Ferragni's journey in recent years: Milan and Los Angeles. Two worlds that meet in the concept signed by the architecture and interior design studio Dsigninc owned by Domenico Iovine and Vincenzo Sabatino, where the strong character of the city of Milan blends with the Californian vibe.
After a careful analysis of the spaces, different types of semi-natural artificial plants, handmade on real trunk, have been selected with the client and the architecture firm. For the TBS offices, we placed beautiful semi-natural Banana and Kentie trees, which made the environment even more welcoming, less cold and super green!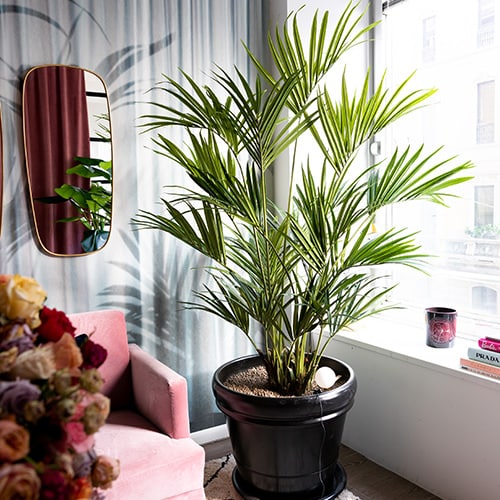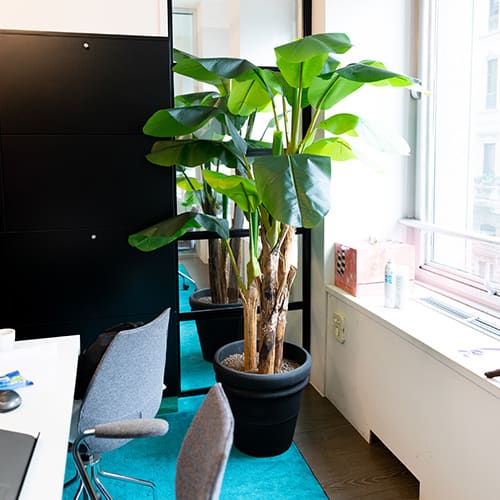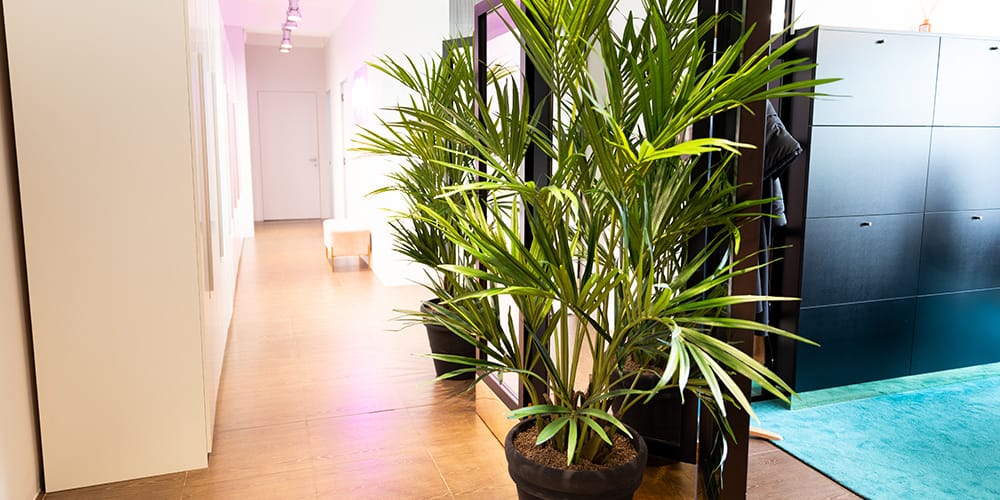 Our production of artificial and semi-natural plants represents high Italian craftsmanship, resulting from decades of investment in research and development. Making a semi-natural plant is an elaborate artisanal process: we start with a 100% natural dehydrated trunk on which we graft branches and highly realistic artificial elements. The result is a perfect combination of the valuable characteristics of the "real" and the advantages of the artificial (no maintenance). All of our artificial plants are treated against dust, which makes future upkeep easier and gives the plant a shine.
Also TBS Crew has written an article about our project. You can read it on "The Blond Salad", Chiara Ferragni's blog, click here.
Would you like to receive more information or a free price estimate? Fill out the form on the page "Contacts".