Bold, creative, scenic
and zero maintenance
We have drawn inspiration from aerial plants, also commonly known as "air" plants, to create something never before seen in the world of interior design. Tailor-made by hand, these compositions are real works of art capable of enhancing any environment in which they are inserted, creating colorful, cozy and relaxing "green" areas. Our aerial plants and compositions do not require maintenance and are perfect for decorating private environments, restaurants, hotels, offices, stores and windows.
Our wide catalog of plants and artificial flowers allows every designer and architect to express their creativity: the final result of each project, a mix of many different elements, is unique.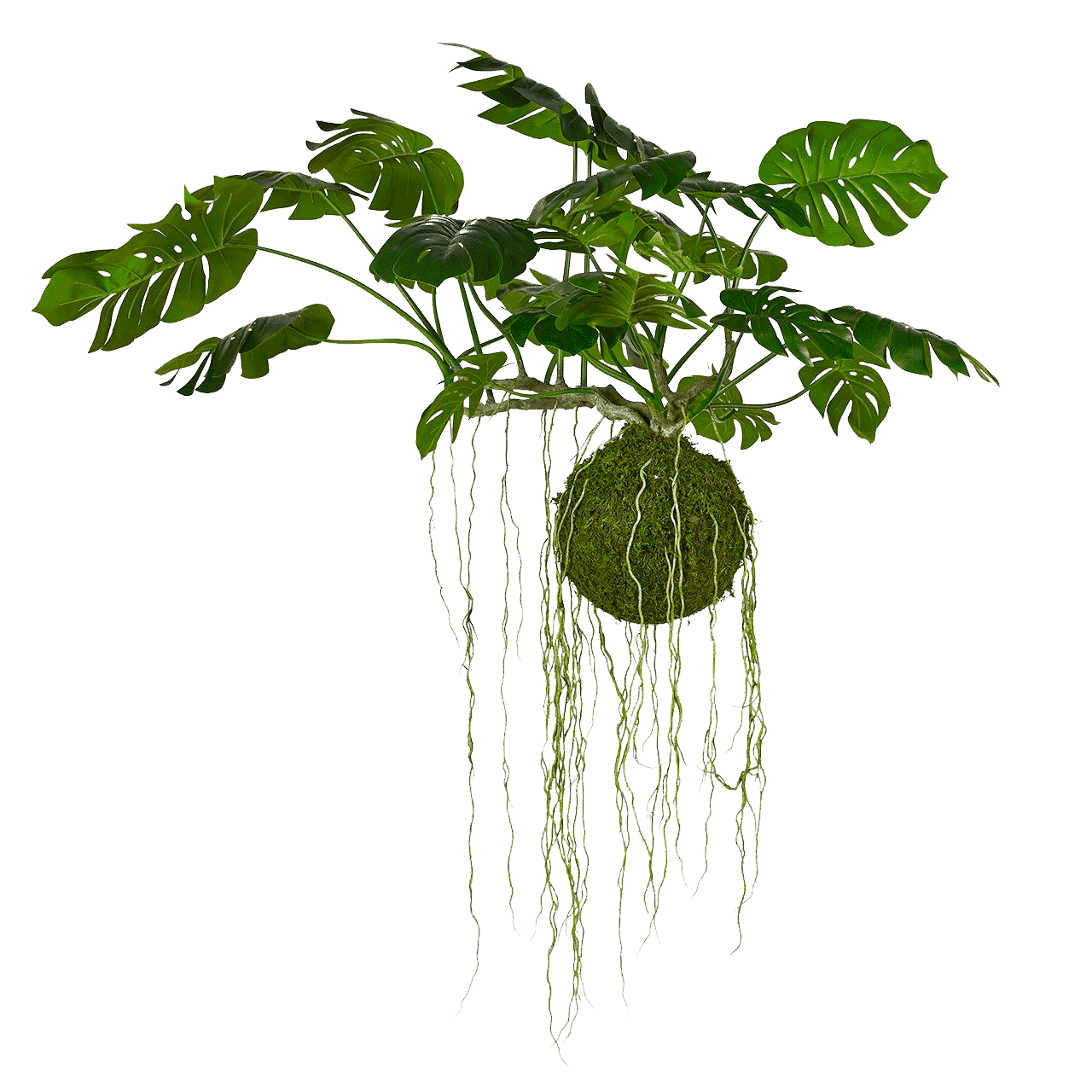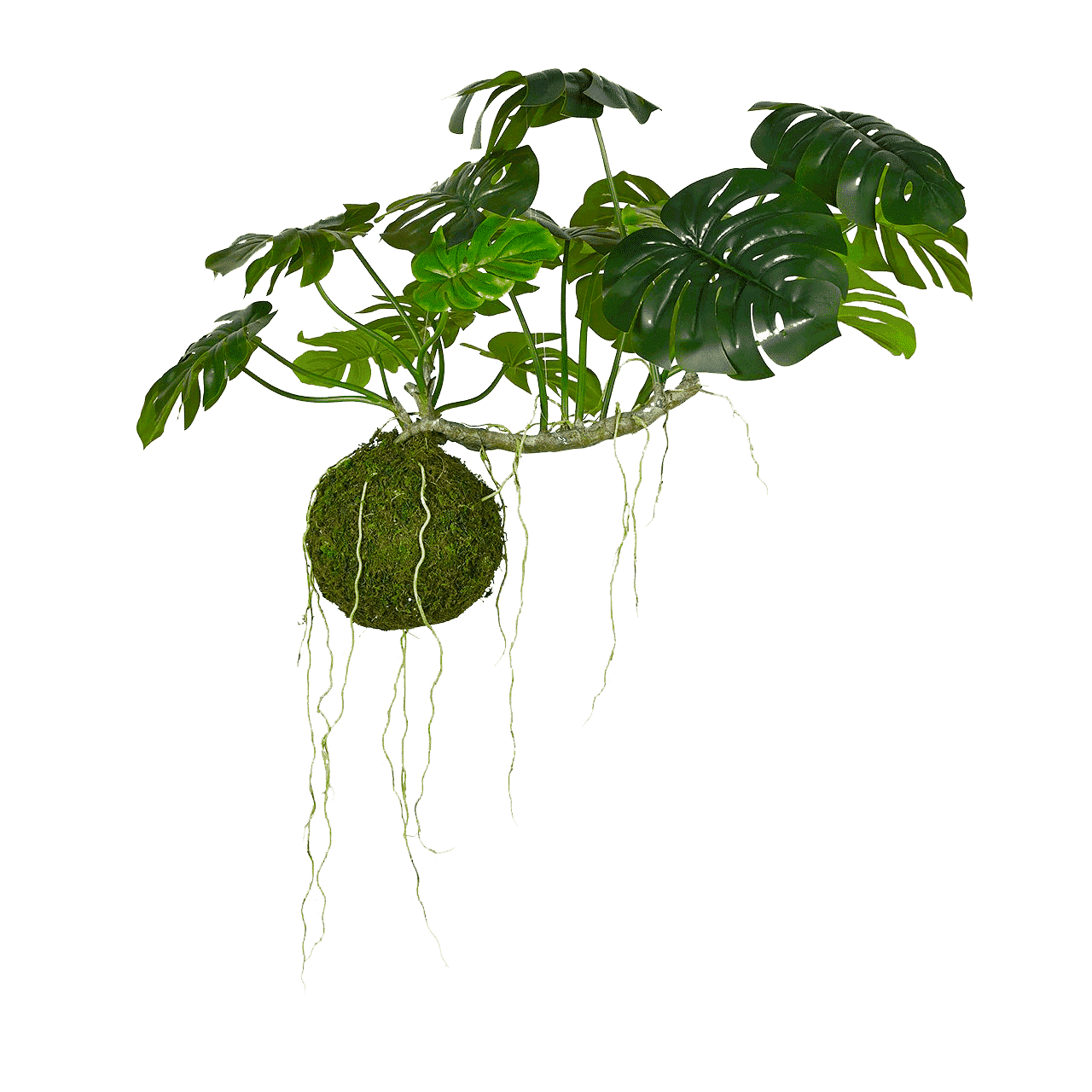 We customize every detail
We always admire nature in all its facets. For this reason, as in every project signed Carlo Civera, we have chosen not to create a standard productbut to leave free choice regarding the artificial plants to be included in our green ceilings and in the air plant compositions.
Thanks to our laboratory and the experience of our artisans, we can create structures of any size and suitable for any space. Our aerial plant compositions allow you to furnish with taste and refinement shopping centers, homes, restaurants, clubs, hotels and banks: thanks to our large team of professionals, we assist our customers in every phase of the project, advising them according to their aesthetic tastes.
Plenty of different ideas to make any environment super green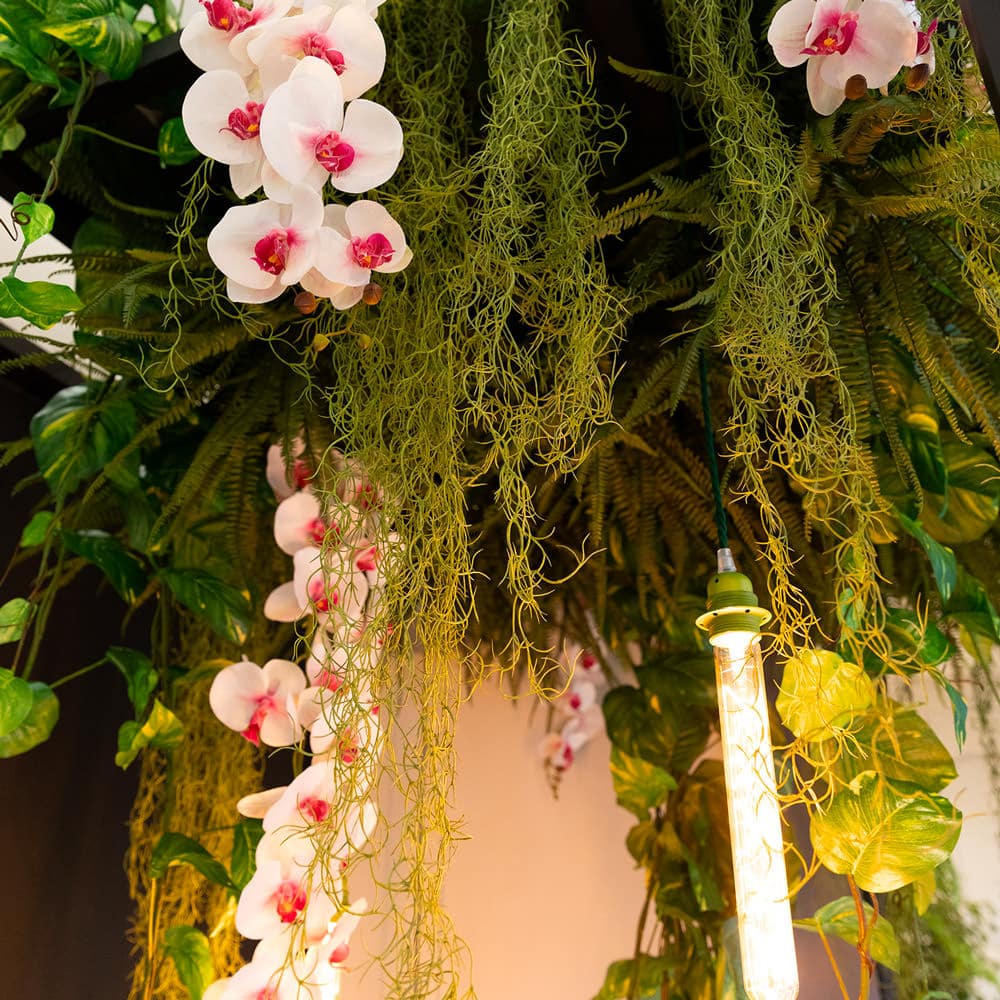 The quality and high realism of our artificial plants enable us to create not only artificial vertical gardens of great visual impact but also scenographic and super green ceilings.
We use our experience to oversee every phase of the project, from the initial idea to production and final placing. Our green ceilings are composed of many different species, manually attached to a solid structure and easy to place.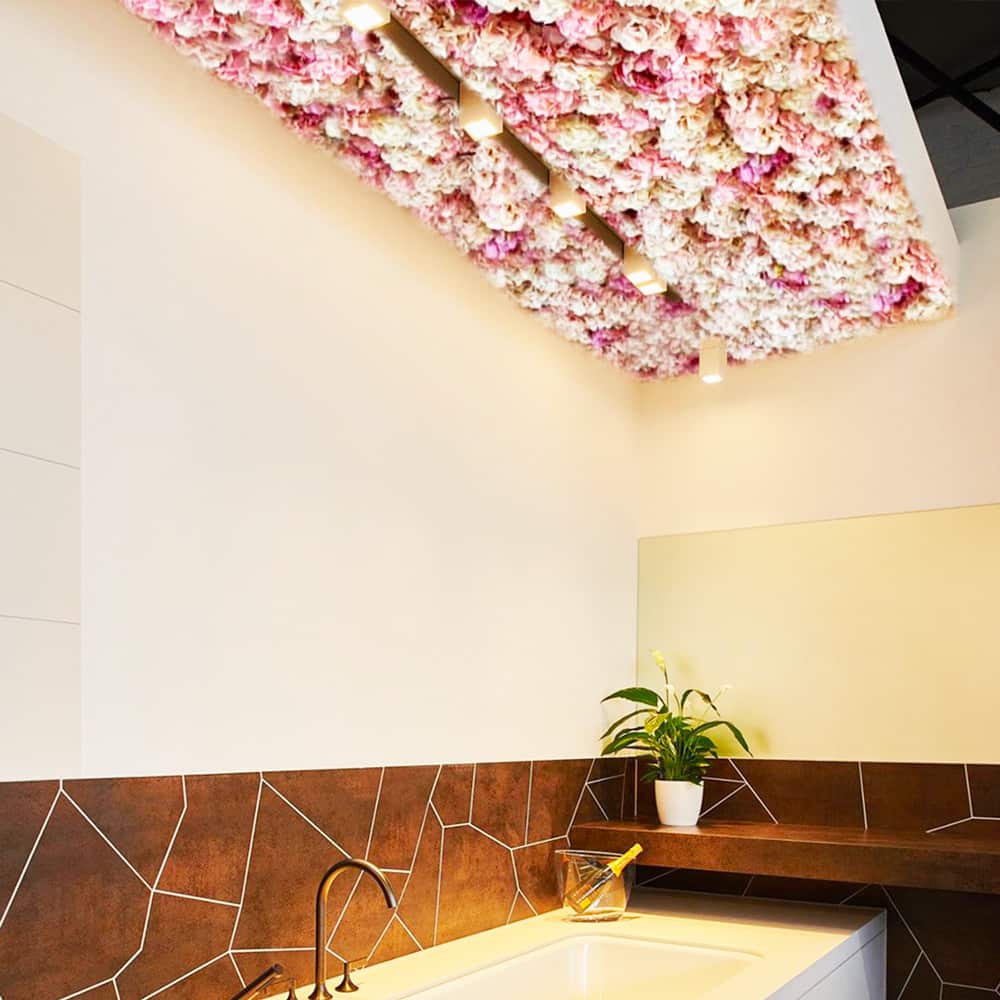 Choose your favorite flowers from a wide variety of artificial ones and create a flowery ceiling that will give the room a colorful and relaxing atmosphere. Our projects featuring flowers are scenic and visually striking, much appreciated by many architects and interior designers for their elegance.
Did you know that some of our artificial flowers such as roses and peonies can be requested with scenting?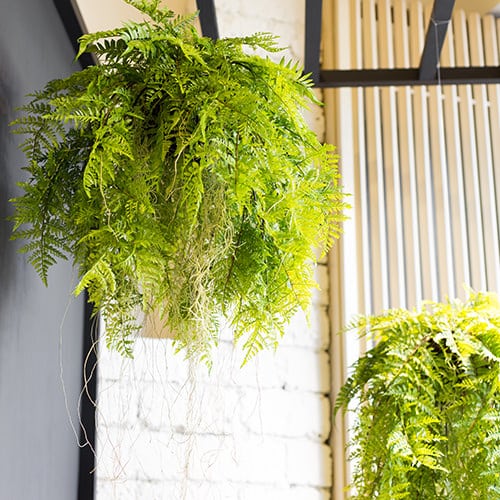 Aerial plants compositions
Our air plant compositions are studied and designed with care by our floral designer to be perfectly integrated into any environment in which they are inserted. As they are handcrafted, starting from a solid central structure, we can make air plant compositions of any size and integrate, if necessary, LED lighting systems.
Scenic. Tailor-made. Zero maintenance.
Handmade
in Italy
Our experience gained in more than 64 years of activity allows us to carry out any type of project. The structure is handmade and it is adapted to the context, which is why we are proud not to offer "standard modules". It is possible, therefore, to choose both the height and the diameter of the plant composition.
Maintenance
free
Our artificial plants and flowers are maintenance free. In case some dust accumulates, just use a common compressed air canister at a distance of about 50 cm from the foliage. Artificial materials also eliminate the classic problems of dry or falling leaves.
Placing
service
Each aerial composition is handcrafted in Carlo Civera's laboratories and is placeed by our staff in Italy and abroad. We oversee the project from start to finish in order to take care of every detail, even during the placing phase. For the placing we use bolts of the highest quality.
We will contact you within 24h to 48h
Ideas and advice on the world of artificial green