Core business of the company since 1954
In January 1954 Carlo Civera, alongside his wife Maria, opens in Brescia, in contrada santa croce a small lab of handicraft production of artificial and semi-natural plants on real wood. new products in those years and still today well-known for the high quality of the materials and their accuracy of details. Our artificial plants are ideal to decorate any space where a natural plant couldn't grow: they represent a perfect combination between the beauty of the real and the functionality of the artificial. You can find the high quality of our artificial plants also in our artificial vertical gardens projects, often chosen to create relaxing and scenographic green areas.
The experience gained in over 60 years of business allowed us to become leaders in Italy and a reference point for designers and architects in the industry of furnishing green zones at zero cost maintenance.
The beauty of the natural plant, the comfort of the artificial one
Our production of artificial and semi natural plants it's equivalent of italian high handcrafting, result of decades of investments in R&D. Creating a plant a semi natural plant it's a handcrafted elaborate process: it begins from a dried out, 100% natural trunk on which you manually graft branches and highly realistic artificial elements. The result it's a perfect combination between the refined characteristics of the "real" and the advantages of the artificial (like the absence of maintenance).
All our artificial plants are anti dust treated, this process makes easier the future maintenance and brings brightness to the plant.
Ideal in any context: classic or modern, internal or external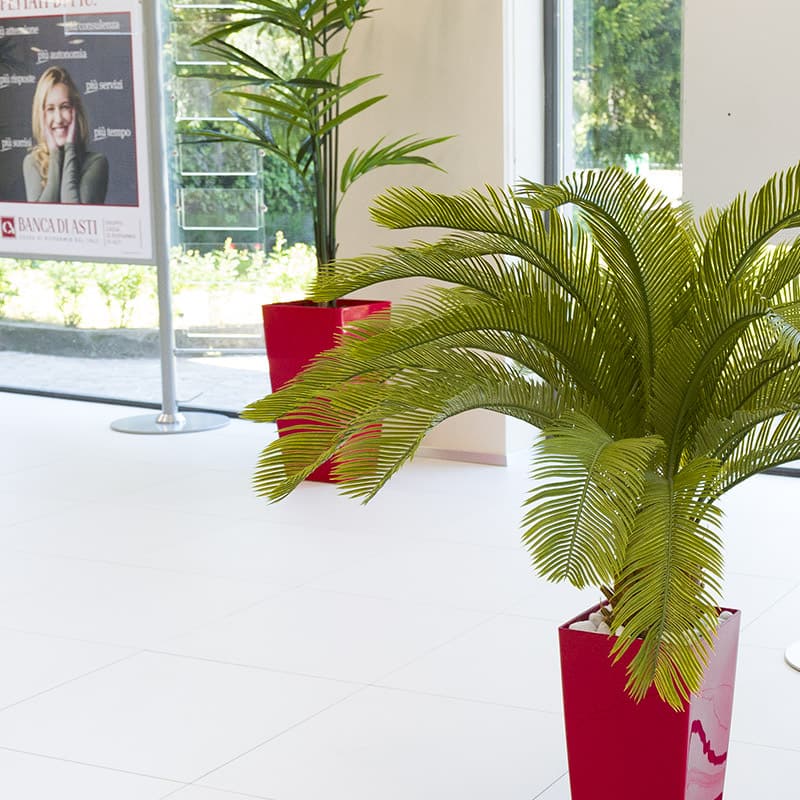 Indoor artificial plants
Our artificial plants allow you to furnish with taste and refinement houses, restaurants and hotels, banks and in general any environment where a natural plant cannot grow. Our extensive catalog boasts more than 200 plants allows you to choose the right plant for each context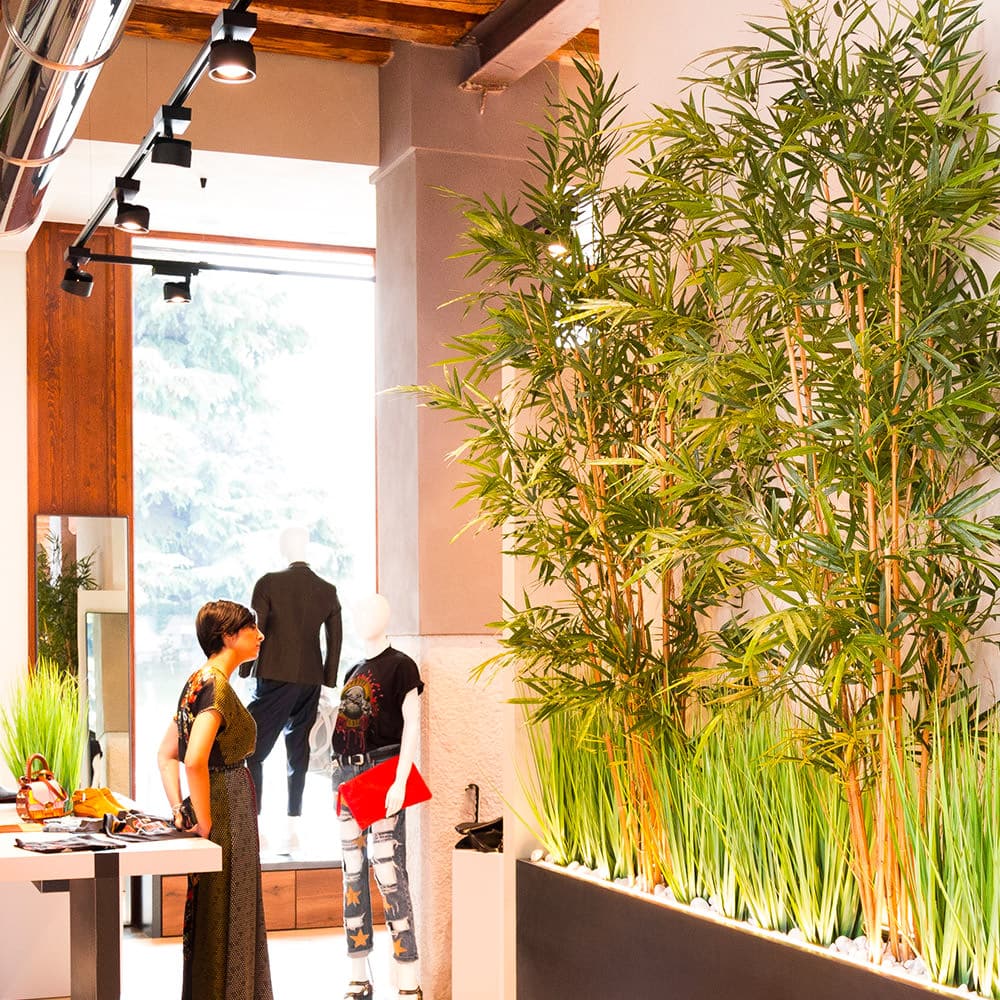 Semi-natural plants
Creating a semi-natural plant is an elaborate artisan process: we start from a 100% natural trunk on which highly realistic artificial branches and elements are grafted manually. The result is a perfect combination of the precious characteristics of true elements and the advantages of artificial elements.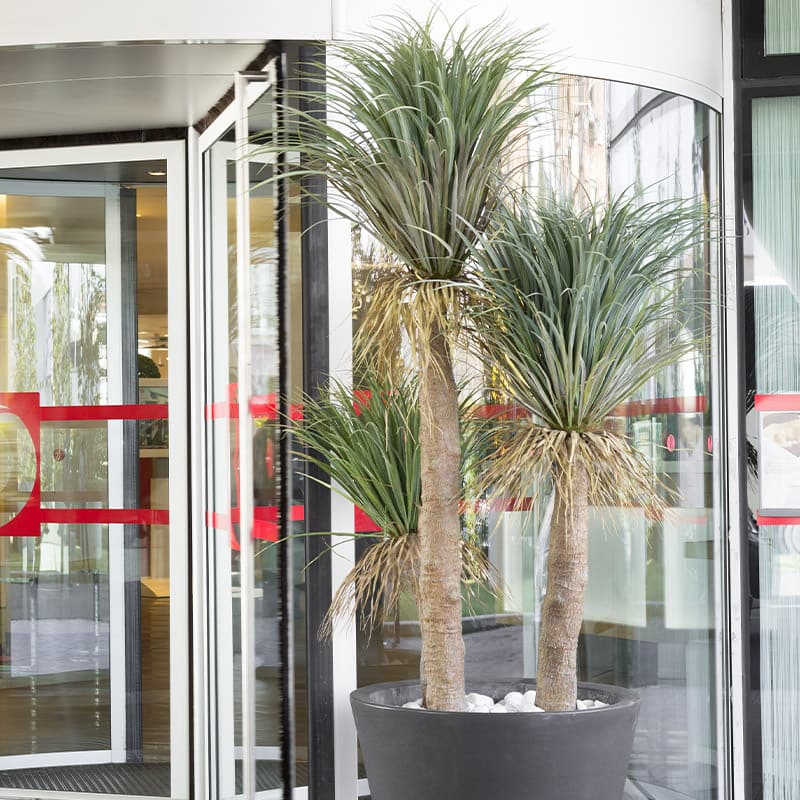 Outdoor artificial plants
Our artificial plants are often used outdoors in all those cases where constant maintenance cannot be guaranteed.
Artificial plants for outdoors are designed to be resistant to UV rays and atmospheric agents, they seem real and require no maintenance.
Aerial plants
compositions
We will contact you within 24/48 h
Ideas and advice on the world of artificial green
Projects | Artificial vertical garden – Verona
The renovation of this property, in the heart of the beautiful city of Verona, featured...
6 Reasons to choose an artificial vertical garden
Vegetal wall, green wall or vertical garden: all synonyms to describe the latest trend in...