Our core business since 1954
Our artificial and semi-natural plants allow you to tastefully and elegantly decorate homes, restaurants and hotels, banks and any environment where a natural plant cannot grow: they make it more welcoming, less cold and most importantly super green!
Do you have an outdoor project? Our artificial plants with UV protection are made of top-quality materials and their aesthetic rendering is as good as that of natural plants.
Green hedges, Agave, Bossi, Palms or Cycas: unleash your creativity! Our artificial plants are maintenance-free, you will no longer have problems with dry leaves, insects and irrigation systems.
Thanks to the experience gained in more than 64 years of activity (through three generations) we have become the leading company in Italy and a reference point for designers and architects for the furnishing of "zero maintenance" green areas.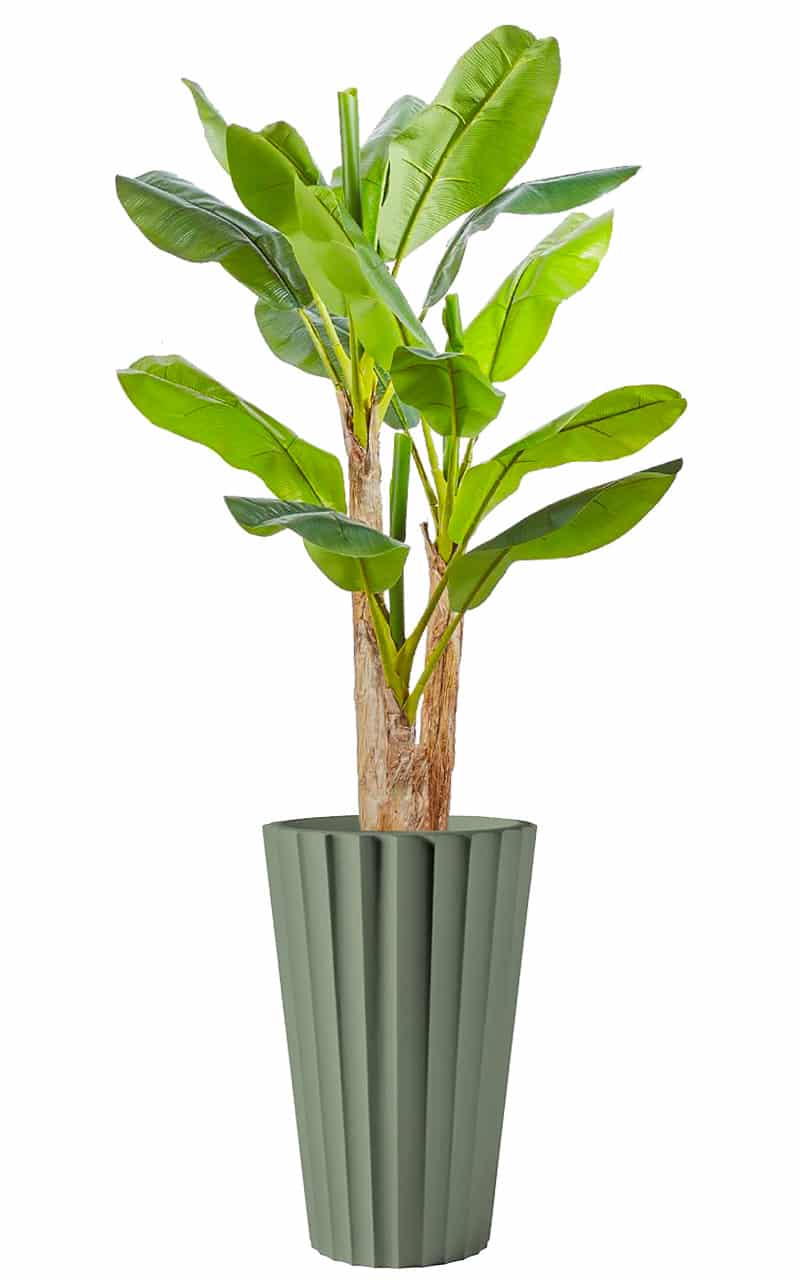 Ideal in any context: classic or modern, indoor or outdoor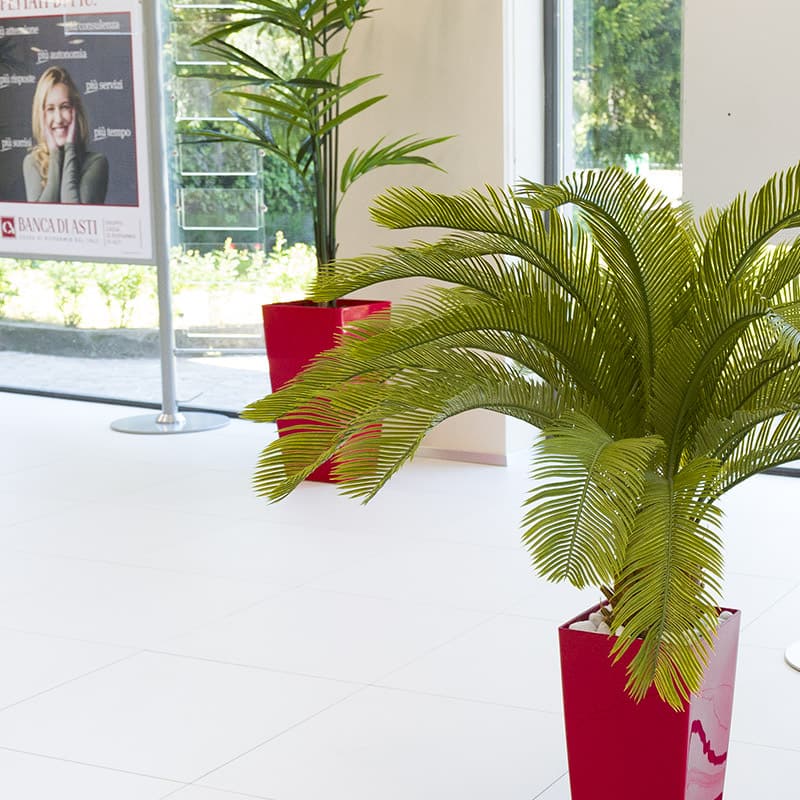 The quality and extreme realism of our artificial plants enable us to create projects of great visual impact. Our extensive catalog includes many different artificial plants, both classic and exotic ones. Thanks to the experience gained in over 65 years in the industry, we can also create custom plants such as Olive, Ficus, Beech, Birch and Bamboo with a height of up to 5 meters.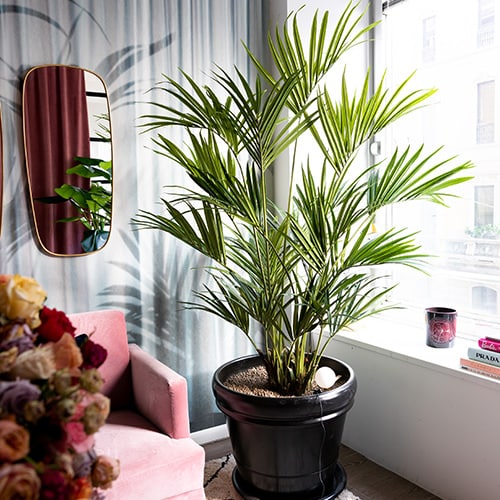 We always admire nature in all its facets. That is why we have been handcrafting a range of artificial plants on natural trunks since 1954. The combination of the high quality of the artificial foliage and the natural element makes these plants identical to the sight and touch to real plants. We can produce different models including Kentia, Banana, Bamboo, Ficus, Dracaena and Ginkgo Biloba.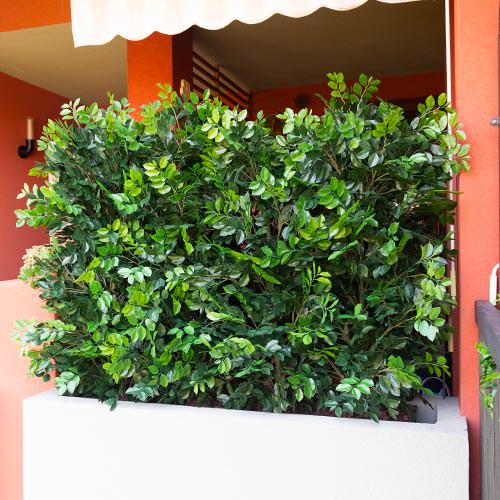 Artificial outdoor plants
Our artificial plants are often used outdoors in all those projects where constant maintenance cannot be guaranteed. These artificial plants have UV protection that makes them resistant to sunlight and rain.
We can design and create beautiful maintenance-free green gardens and hedges of any height.
Scenic. Tailor-made. Zero maintenance.
Handmade
in Italy
Thanks to more than 64 years of experience, we are able to carry out any type of project. Our artificial semi-natural plants are made by hand and perfectly adapted to the context. We can also make plants up to 5 meters high!
Maintenance
free
Our artificial plants are maintenance free. In case some dust accumulates, just use a common compressed air canister at a distance of about 50 cm from the foliage. Artificial materials also eliminate the classic problems of dry or falling leaves.
Placing
service
Each project is placeed by our staff throughout Italy and abroad. We follow the project from the beginning to the end in order to take care of every detail, even during the placing phase. For the placing, we use top quality materials such as pine shavings and clay.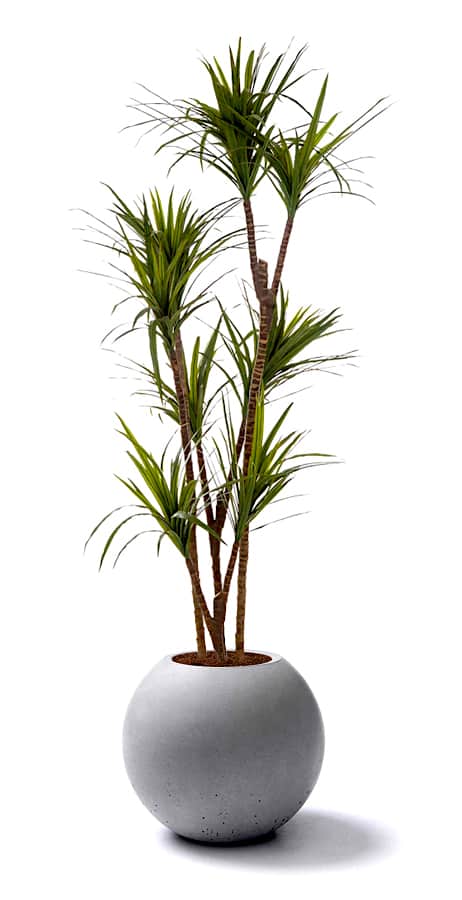 Natural trunk and artificial foliage
Our semi-natural plants are the result of decades of investment in research and development
and represent the finest Italian craftsmanship.
Making a semi-natural plant is an elaborate artisanal process: we start with a 100%
natural dehydrated trunk on which we graft highly realistic artificial branches and elements.
The result is a perfect combination of the valuable characteristics of the "real" and the advantages of the artificial (such as the absence of maintenance).
We will contact you within 24h to 48h
Ideas and advice on the world of artificial green