Artificial
lichen
A new product, ideal for creating artificial vertical gardens and frames
for indoor and outdoor environments.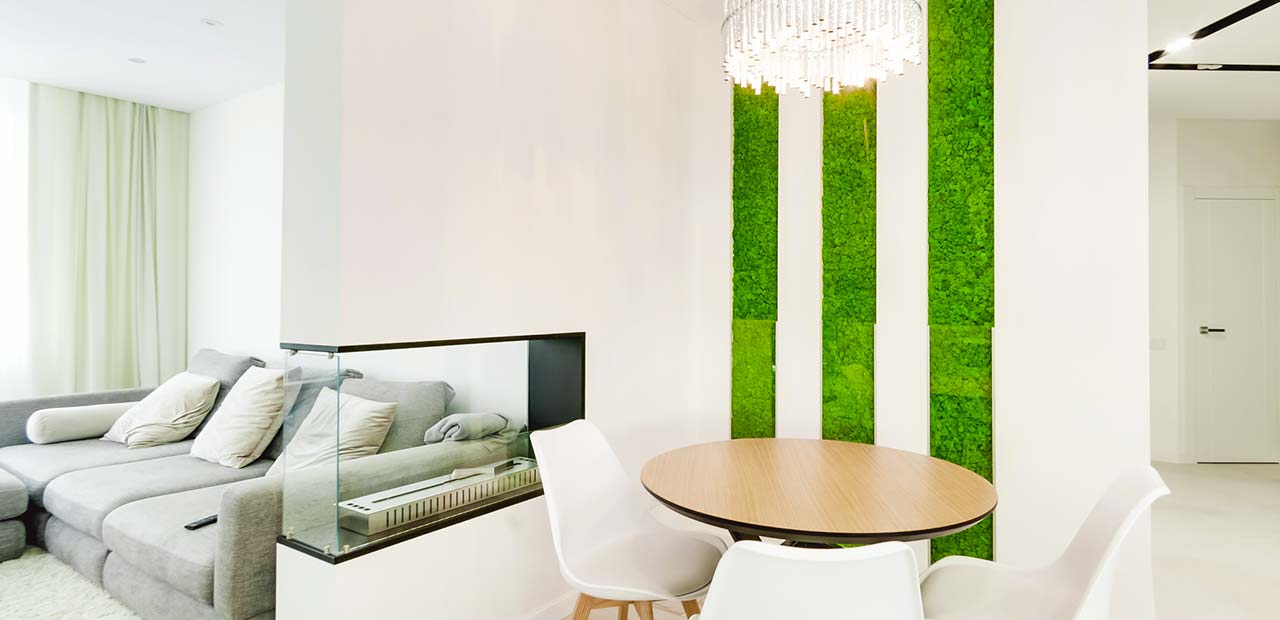 Stabilized
lichens
We design, manufacture and install frames and walls tailor made
using top quality preserved lichens in different colors.
New, zero maintenance and suitable for indoor and outdoor environments
The evolution of the stabilized lichen in artificial version. Thanks to the characteristics of this new product Carlo Civera can make many creative, indoors and outdoors projects, satisfying every client's needs.
Our artificial lichen is made with artificial materials of very high quality, capable to recreate the natural lichen's shades and its typical characteristics of floridity and softness.
Ideal for those who want a 100% natural product to decorate an interior environment
For over 10 years we have used natural preserved lichen (also commonly called Moss) to create zero-maintenance plant paintings. Thanks to the characteristics and the different colors, Carlo Civera can realize many creative projects.
Unfortunately, it is only suitable for indoor environments and to introduce new alternatives we have chosen to create only frames but of any size.