Project realized for Private Residence
Ideal for indoor and outdoor environments, frames and artificial vertical gardens
The evolution of the stabilized lichen in artificial version. Thanks to the characteristics of this new product Carlo Civera can make many creative, indoors and outdoors projects, satisfying every client's needs.
Our artificial lichen is made with artificial materials of very high quality, capable to recreate the natural lichen's shades and its typical characteristics of floridity and softness.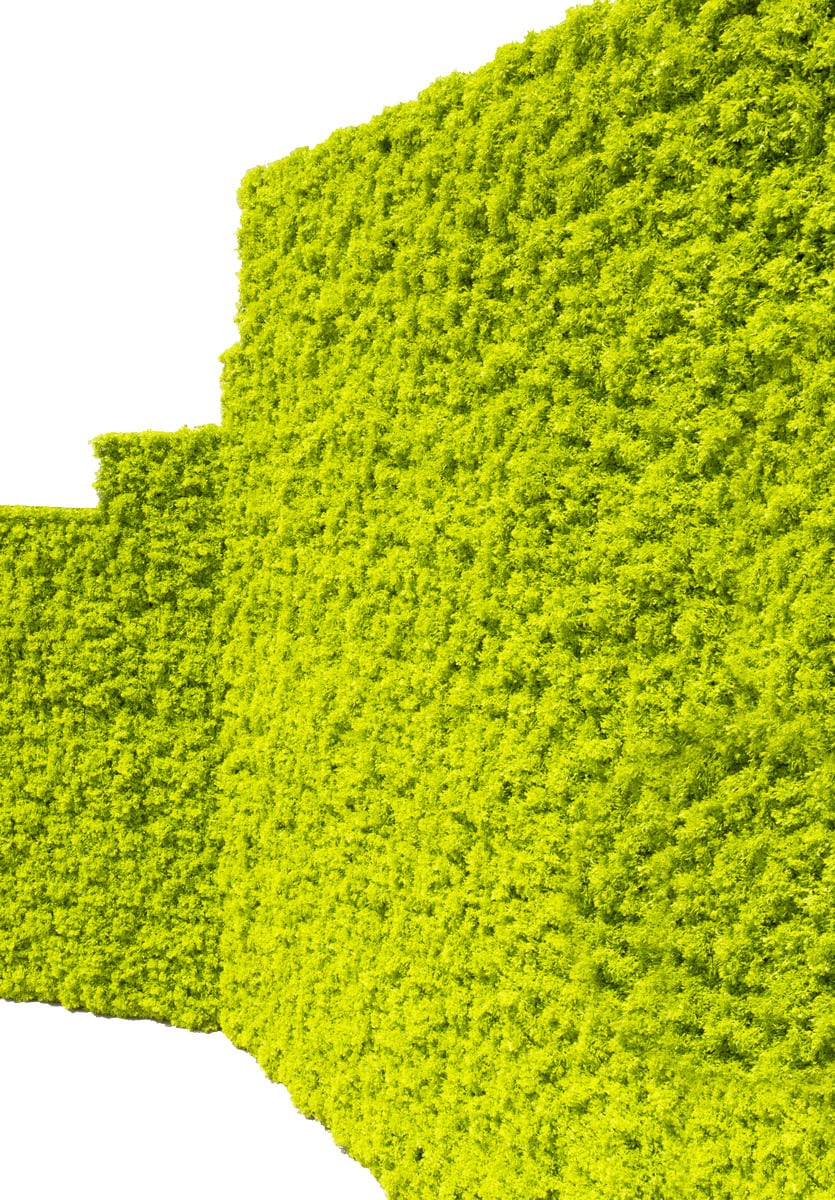 Each project can be customized in every detail
As in our artificial vertical gardens we do not like standards and for this reason we have decided that it is possible to customize every detail, such as:
The dimensions of the frame or wall to be realized

The type and color of the frame
Thanks to the artificial lichen Carlo Civera combines in its projects both the technical aspect and the aesthetic aspect with a single budget. The main feature of this material is (as in the case of the stabilized lichens), in fact, it is the high sound-absorbing performance. It also has no bacterial charge, does not attract dust, is fireproof, unwelcome to insects, does not grow, should not be pruned and should not be irrigated.
Can be used, therefore, in any project that requires the insertion of green zones zero maintenance.
Our lichen is resistant to U.V.
Our artificial lichen is made with anti U.V. materials of the highest quality, resistant to sunlight and weathering.
These characteristics, combined with the long duration in time (maintains its beauty in the sun for over 3 years), make our new artificial lichen the ideal product in the field of interior decoration and for the creation of indoor and outdoor green areas with zero maintenance.
Do you like lichens but want an alternative solution?
Discover our artificial vertical gardens, made with our high quality artificial plants.
To give a personal touch to your painting
A beautiful product requires extreme care in every detail. For this reason we have chosen to customize, even if we choose to create a picture, even the frame. Does your environment have a classic or modern style? Thanks to the wide catalog you can choose from many types of frames o create a unique and tailored product based on your tastes. Our frames are handcrafted in Italy with precious materials such as walnut, briar and more modern ones. The final result? A painting made with highly realistic artificial lichen, unique and in line with the style of your home, office, restaurant or hotel. For more information contact our company, one of our experts will answer you as soon as possible.
We will contact you within 24/48h